Last Updated on
IT services is one of the most complex fields for most business, and if you want to develop a mobile app for your business, then you'll want it to feature the latest technology, best user experience and an intuitive interface. But since the building process requires a team of skilled and experienced app builders and designers, you'll find out that its best to outsource the work to an IT outsourcing company.
Besides, fast forward to 2020, it's hard to find a brand that doesn't have an app. And whether it's the local coffee shop or restaurant, they have an app that enables customers to order for food and reward their loyal customers with discounts. In 2018 alone, consumers spent over $101 billion on mobile apps meaning that this industry is huge and is still increasing due to a large number of smartphone users across the world.
Why should you Hire App Programmers?
According to Freelancer, an online marketplace company, outsourcing work makes the app developers more accountable. This is unlike the traditional employees who may spend their time on social media platforms or playing their favorite games; the virtual workers perform better.
Besides, your business has the flexibility to hire app programmers any time and extend or cancel a contract. This is unlike employees who you have to hire full-time in most cases and provide them with some allowances, i.e. housing and travel. And besides, you'll get higher quality and enjoy reduced savings.
In the California state in the US for instance, you'll pay $90 to $120 per hour to hire a quality app developer in the country. But with outsourcing sites, you'll find a programmer from other countries like India or Russia for $20 to $30 per hour.
Cost of Hiring an App Programmer in 2020
Since you know that mobile app development outsourcing is advantageous in many ways with only a few disadvantages that are fixable, it's time to talk about the budget. Is it affordable to hire app programmers? Will you afford the hourly rate? Well, the hourly rate depends on various factors like the app features you need, type of app, its complexity and the industry.
Also, the costs will depend on the programmers' country since some charge taxes to the freelancers. And if you're hiring a European developer, then expect to pay $20-$180 per hour based on their skills level. American developers, on the other hand, charge $50-$200.  The overall cost of the app design will vary but know that it's not cheap as you may expect. App developers have to incorporate numerous features and functionalities into your apps, and therefore, they could be designed in various stages before their deployment.
There is also testing to ensure the app is functioning optimally as expected. And every step of app development requires skilled experts who will also factor to the total cost. And to give you some good examples, a simple app costs between $5000-$10,000 while the social media ones' costs between $40,000-$100,000. And if it's a complex app or a ride-sharing one, then expect to pay up to $1,000,000.  But note that they will have many working hours and therefore, you should prepare a good budget for the task.
From our examples, you can note that prices vary, but they are still expensive. Therefore, it's essential to outsource your app development to a company or a freelancer who will charge you less.
Top Ten Outsourcing IT Companies in 2020
Upwork
Upwork is the top outsourcing IT website in the world. It enables you to pay for the verified time that your team spends on your tasks. What's more, it has a "Work Diary Software" that enables you to monitor the activity levels of each of your team members and get the required feedback. You can also request the screenshots and webcams of the members to ensure they remain accountable in their job.
Once you register on Upwork as a client, you can indicate the requirements of your order to the company. The site will then recommend your order to the qualified developers, and you can choose the best worker. There is also another option of searching for the app development freelancers on the site and hiring your preferred one.
You can pay for work after the Freelancer completed the job or for the number of hours they've worked on the project. And you'll only cater for 10% fee to this site from the amount you'll pay to the app developer. Before the name Upwork, it was initially oDesk before its merging with Elance way back in 2013. Upwork has several positive user and client reviews and if you want to hire an app developer in this platform, then ensure you check their bio and reviews to ensure they match your needs.
Freelancer
Freelancer takes the second spot in the top online IT outsourcing companies in the world. It works like Upwork and enables employers to find programmers and hire them for various tasks. Like most platforms, employers can screen the freelancers to ensure the get the experienced workers they desire. Freelancer, unlike some companies, has not partnered with any large freelancing site but instead acquired many small companies worldwide to build its pool of clients and workers.
Also, you can pay for the jobs hourly, on completion or after some set milestones. Freelance has a system similar to Upwork since they both are user-friendly and have an intuitive interface. Besides, it has a mobile app and a desktop app, and you can also enter the site via your browser anywhere.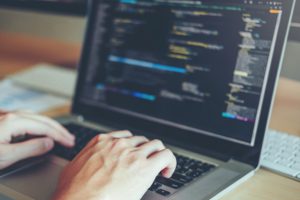 Fiverr
Fiverr is one of the top marketplaces in the world and enables companies to hire app programmers for their app development. You can also outsource other services here like app design, and there are millions of gigs from reputable freelancers across the world. The prices here are also quite low, and the app development starts from $5 hourly rate. Just choose a programmer from over 200 supported countries and let them kick start your tasks right away.
Once the programmer completes the task, you can review him or her. This feature also helps new clients as they can check the reviews of a worker before assigning tasks to ascertain if the past clients were happy for his services. And this marketplace is popular among many international consumers who trust the app developers to deliver easy to use, intuitive and stable apps without breaking their bank. Once the order is complete, pay the developer, rate and review him based on the quality of his service.
Amazon's Mechanical Turk
Amazon Mechanical Turk comes with a flexible UI, simple UI and enables individuals and companies to hire app programmers for different types of software development tasks. Here, you decide the amount to pay the programmer, and you'll receive bonuses when you pay the worker on time. Also, if you are hiring workers with masters' qualification, you will pay more fees that'll be a part of your reward to the worker. Also if you decide to use "Premium qualifications", then be ready to part with more fees.
From our experience, MTurk has the best functionality and a working pool of talented workers ready to use their expertise to provide satisfying results.
Guru
Guru was founded in 1998 and has grown to be one of the best freelance marketplaces in the world. Here, you can find writers, artists, translators, engineers, business gurus, marketing gurus, lawyers and most importantly, app developers. There are more than 3 million freelancers in this platform and boasts of a convenient and safe payment options. Here, you can pay in stages (milestones), hourly, as recurring payments or once the work is complete.
But you'll pay for membership which costs $30-$100 per quarter. There are also project fees that account for 5-10% of the escrow or invoice amount based on your membership level. And there is a 2% escrow fee if you decide to use SafePay Escrow in your payments.
The employer payment method fees will depend on your payment method, i.e. credit card (4%), checks ($3) and wire transfer ($9). From our research, the majority of app programmers in this app are from the US followed by India and then Russia. Therefore, if you're looking to hire a native app programmer, then Guru would be your best choice. It'll also be an advantage as you'll communicate flawlessly without language barriers.
Toptal
If you are looking for affordable programmers for your next app development, then Toptal would be your best outsourcing company. Here, freelancers go through a rigorous screening to ensure they're skilled and talented enough in their fields. And whether you want a top designer, app developer or a financial expert, then you'll never go wrong with Toptal. But unlike Upwork, Toptal doesn't allow freelancers to apply for jobs but instead the company assigns jobs to them
Unlike Upwork, freelancers can't apply to your job; they're only assigned to the job which the company thinks they are most suitable for. But since it ensures you get the best freelancers across the world, it's quite expensive than other platforms. And you must deposit $500 before you start looking for a freelancer.
Accenture
Accenture is an international company that is based in Ireland. It offers professional services and has partnered with the giant technology companies like Google, Microsoft and Apple before. And looking at the Fortune Global 500, most of its clients trust Accenture with their outsourced services.
Besides IT outsourcing, you can also outsource your employee services, Human Resource services, healthcare management, e-commerce sales, procurement operations and more. Some of its top clients include World Bank, select Fortune Global 100 Companies and American Express.
IBM
IBM is a famous technology company that is headquartered in New York and operates in over 170 countries across the world. Here, you can hire an app programmer, a designer and enjoy other IT outsourcing services at an affordable price. Besides, they offer other BPO services that span numerous industries and recently, their primary attention has been to machine learning and big data analytics.
Besides IT outsourcing services, they also offer talent acquisition, procurement consulting, procurement strategies, staff augmentation, financial analysis and more. Some of its top clients are Amazon, American Airlines, PayPal and Volkswagen.
ValueCoders
ValueCoders is one of the most trusted freelance company in India. It was founded in 2004 and boasted of over 450 developers who attend to clients across different industries. Therefore, whether you are in the media, communication, financial, banking, education, travel or manufacturing industries, then you can easily hire an app developer from this company.
Other industries the company caters to are healthcare, banking, tourism, automotive, E-learning, education and more. They're highly experienced in IoT development, app development, web development and design of programs.  Some of their top clients are Novea, Grundfos, EsteL, Dubai Police, Candor and more.
Webclues Infotech
There is a reason most people prefer Indian outsourcing companies and the cost factor is what drives them most. Well, Webclues InfoTech is one such IT outsourcing company that offers the best IT solutions enabling you to develop mobile and desktop applications or build websites with talented and skilled developers.
This company boasts of the best customer approach that enables their client to utilize their best-skilled workers, technology and other resources to ensure they get the best products and services. The company attends to the manufacturing, education, retail and healthcare industries. Here, you can get developers who are experienced in developing mobile apps, creating websites such as Ecommerce and others. Some of their top clients are Tiledealer, Laundrokart Water Drop and Digipay.
Well, if you want to get the best app for your business, company or organization, then its best to outsource the work to a qualified and experienced app developer. To hire an app developer nowadays is easier, with many marketplaces and outsourcing companies. And in the end, you will save more money and enjoy more efficient processes. Joining any of these IT outsourcing companies and hiring a freelancer will enable you to utilize their best technology and talent that are ideal for your task. That way, your business will get the growth it desires.