Last Updated on
Becoming a mobile app developer is a dream for many people who have a passion for mobile development. However, just like any other product, you need to have enough knowledge and practice to develop one of the best applications. When you are a newbie, it can be challenging especially if you don't have the proper to guide you. Here are steps to help you become a mobile app developer.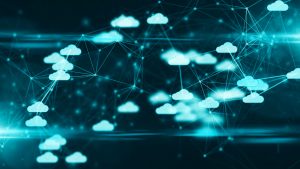 Before even getting enough knowledge about being a mobile app developer, it is vital to have a good reason why you want to develop it. If you become an app developer exclusively for the money, you might experience a problem when growing. For example, if you have a problem keeping up with your work out sessions or your friend has, you can come up with the idea of developing an app that provides people with daily work out activities. This is a good reason to become an app developer.
Get the Knowledge
It can be costly to outsource software developers, and thus you can consider getting the knowledge and doing the job by yourself. It is essential to take computer science classes and training sessions. There are great online classes at Osbay.com that teach how to code at affordable prices. You should consider them because coding is essential if you want to build one of the greatest apps such as Instagram. Learning the basics of developing a minimum viable product (MVP) is also important when it comes to shortening cycles of mobile development. MVP learning procedure will help you save money as it will help you know at an early stage the expected outcome of the app. Having enough knowledge will help you throughout the process of development.
Choose a Platform
Once you have the idea for the app and you have acquired enough knowledge, it is important to choose a significant platform. The platforms include Android, Apple, Symbian, Windows, Amazon, and Blackberry. When you will be learning about coding, you can choose to learn how to code in all these platforms or one. However, it is advisable to learn how to code on one platform, and then later with enough practice, you can learn coding on the other platforms. Most app developers usually start with Android that is why Google play store has the highest number of apps followed by Apple. Android app development outsourcing is a significant field for employment. Therefore, if you become an expert on developing Android apps, you can be hired in excellent companies.
Choose Online Development Programs
Once you have chosen the platform that you want, the next step is choosing the online development programs that you will use. When you are learning how to code in the online classes at Osbay.com, there is a section to teach you about development programs. Some of the development programs include jQuery Mobile, Appery.io, Kony, Pega AMP, Mobile Roadie, Sencha, Appy Pie, Good Barber, GameSalad, and Dojo Mobile among others. These programs can be specific to the platform that you chose in the previous step. In any case, learn how to use the programs as they help you in developing the app.
Consider Usability
When it comes to custom software development, usability is important. Do not stress your target users by filling the screen with controls and instructions. You should make it simple and every feature that the user needs should be easy to find. Make everything on the screen to be readable. When you are an app developer, you should know that you will need to outsource software help in aspects such as designing. Hire a designer to help you come up with friendly colors and arrangement of the app. Once the app is done, give it to your friends to try it out and listen to any problem that they experience. Correct the problems, and once it is done, release it on the platform such as Google play store.
Convert to Other Platforms
Once you have become an expert, it is wise to convert the app to other platforms. You should make your app simple so that converting can be easier. You will face simple changes such as size. Android has a wider screen size, thus you will have to adjust on size when converting the app to platforms such as iOS in Apple. This will help you get customers from all platforms.
Marketing strategies
You can consider taking marketing classes to learn effective ways to market your app. Marketing is the only way that you will get your app to be recognized by users. Moreover, as an app developer, it is important to take short courses on business skills. This will help you learn how to monetize your app. Becoming a mobile app developer is also significant if you want to work for companies. Every company in all different fields would like to have their services in a mobile application. Therefore, being an app developer is a big thing in the current economic world.