Last Updated on
Top Web Development Companies in 2019
Web development companies are outsourced by many businesses to develop websites. These companies specialize in app development, web development, and many other IT functions. Some companies even specialize in product engineering, marketing among other things. Better outsource your web development needs rather than have your IT department do the job. There are many reasons for that, including cost, efficiency, expertise, and tools. It may be more expensive to design and develop a website in-house compared to outsourcing the project. Likewise, your IT department team may not have the same level of expertise and knowledge as some of these web development companies. Below are the five best outsourcing company examples to consider if you are planning to outsource your web development project: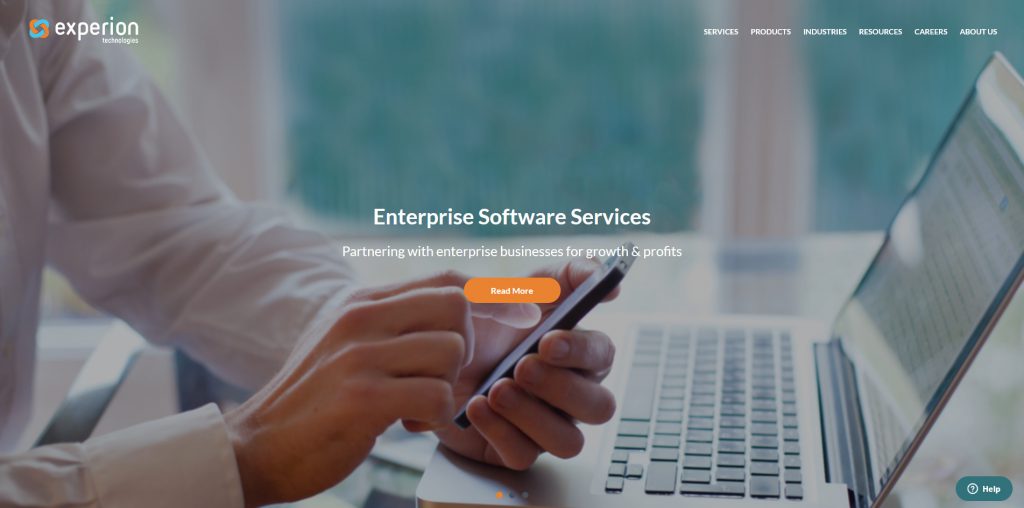 One of the top web development companies in the world is Experion Technologies, without doubt, one of the top web development companies in the world. Based in Addison, TX, this company provides four different types of services:
Enterprise development software services.
Product engineering services.
Digital transformation services.
Startup IT services.
Although Experion offers a range of solutions for different business needs, as you can see, it puts 50 percent of its service focus on web development. Nevertheless, the company covers many different industries, including financial services, transportation, healthcare, and retail. Because of its great job, Experion has been praised by many clients who had it develop their website. Being one of the most reliable outsourcing company examples out there, this is one of the few companies to which you should outsource your web development needs. Simply go to their website and have a chat with one of their representatives.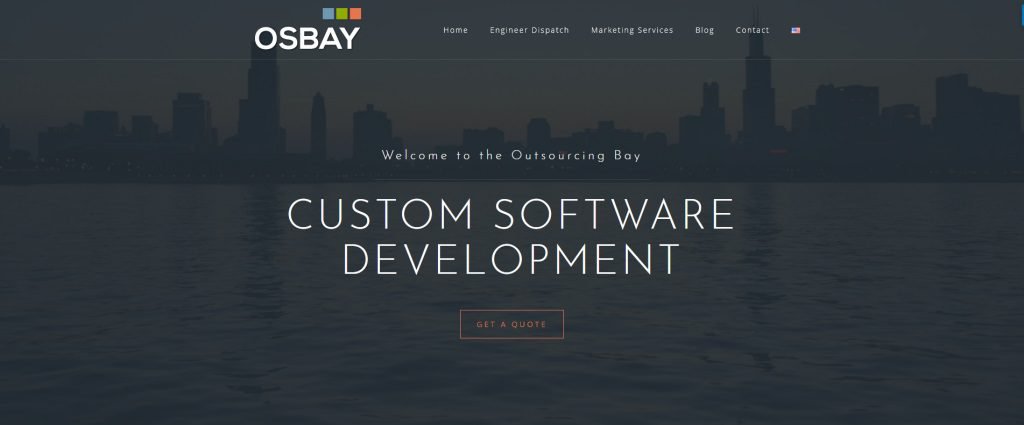 When it comes to the best outsourcing company examples, the list is never complete without a mention of Osbay. This Asia based company, just like other top outsourcing companies, specializes in a wide range of services from Web and custom software development to Q&A testing and marketing services. Osbay, just like other top software development companies in the world, has been talked highly about by clients and independent reviews that focus on Web development companies. One great aspect of this company is the fact that they provide clients with more ways to reach out to them. For instance, you can contact them through email, phone, Skype, and Wechat.

Iflexion is in the league of the top 10 software development companies worldwide. The name itself suggests a company with some kind of powerful software development technologies and equipment. This US-headquartered IT multinational with a branch in the UK offers a wide range of IT related services. From app and website development to application integration and to QA & testing, there are so many information technology solutions that this company can provide to clients like you who have different IT needs.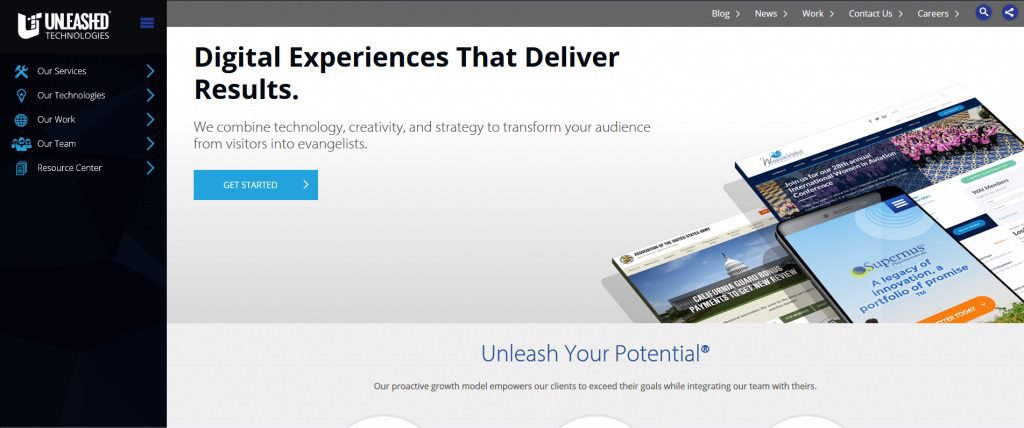 Unleashed Technologies will unleash web development technologies you never knew before to provide you with a great solution for your web development needs. Being one of the best software development company websites, unleashed-technologies.com enjoys a huge number of fans worldwide who include former clients, current clients, bloggers, and experts. This US-based IT firm seems to specialize mainly in in-app and web development. The company has earned two awards, in the past, i.e. Top Web Designers in Washington DC 2017 Top Drupal Developers 2017 respectively. With an entity that has won such prestigious awards, you can be sure that it will surpass your web design expectations. Trust us, none other entity on our outsourcing company examples list has won prestigious awards comparable to these.
Unified
That is the final entity in our top outsourcing company examples. This Indian web development company, which also has offices in the US has been recognized by a number of popular tech platforms based on the quality of services, customer feedback, as well as industry expertise. For example, it has been acknowledged by clutch.co, nasscom.com, and glassdoor.com for their great work.
Final Thoughts
Experion, Osbay, Iflexion, Unleashed Technologies, and Unified Infotech is some of the best software development websites out there. If you have some web or software development needs, it is better to look for any of these companies as opposed to any other company. That is if quality service and great customer service matter to you more than price or anything else.